Editorial Reviews
It's so important to have a catchy review on the front and/or back cover of your 'soon to be published' or 'recently published' book. And, of course, on your Amazon Book Page under Editorial Reviews.
Click on the book title links below to see some of the editorial reviews we have organised for authors. If you would like us to organise a review for you, simply click here.
Dark Wine at Sunrise, book 2

By Jenna Barwin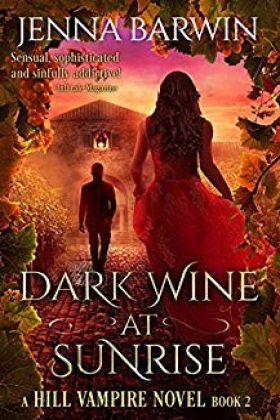 Buy on
Amazon
'An intoxicating novel, packed full of thrills and spills. I loved it!' The Wishing Shelf

Dark Wine at Sunset is the follow-up novel to the very successful Dark Wine at Midnight. Very much a paranormal romance, the first book follows Cerissa, a scientist, who works for the Lux. She has been assigned to a vampire town called The Hill to determine if they are planning to return to the old ways and overrun mankind. The first book is a fast-paced, gripping adventure with strong elements of mystery and a hefty dollop of forbidden romance. But, for all that, it ends with a cliffhanger and, I felt, lacked 'POW!' Thankfully, Dark Wine at Sunset picks up where Midnight left off, and, trust me, it's even better than the first.
Plot
The central premise is well-thought out and the characters are interesting and well-defined. There is plenty of pace, particularly towards the end, and the author has littered her story with an array of twists and turns. I loved this line from the blurb: Research scientist Cerissa Patel has only one desire: to feel her lover's fangs slip into her neck. Says it all really! Atmospheric and sexy.
Writing Style
For the most part, I enjoyed this author's writing style. She is very capable at describing setting and characters but without being overly flowery. The author's no Hemmingway but that's okay; often, with fantasy adventure, if the writing style is too complex, it kills the pacing of the story. Well, that's not a problem here. The pacing is excellent, although, as in the first book, it needs a chapter or two to get going.
The author is also confident with 'speech' with plenty of 'showing' and not 'telling', a good sign of a confident author. Finally, the author is not scared to keep a sentence short and simple where it's needed; and, by doing so, helping to improve the pacing where speed is needed.
Characters
The characters (I liked Henry the best), as with the fantasy world, are vividly constructed, and the author works well with speech, using it to develop the characters and the story all the way up to the exciting end. The chemistry between Henry and Cerissa is kept high; intoxicatingly so. In fact, the author seems most comfortable when working with her two stars.
To Sum Up
So, who would I recommend this novel to? Well, anybody who enjoyed Twilight will probably enjoy this. Although, saying that, Twilight is for YA; this is not. The sex and the killings – in fact, the dark, almost chilling atmosphere of this book is not for a thirteen year old. However, if you enjoyed Twilight when you were thirteen but that was, say, six years ago, then, yes, this is for you. Just darker – cooler too, and, to be honest, better written. Twilight was so slow, sooooooo romantic! Lots of interesting stuff happens in Sunset; Twilight was like watching grass grow. Sorry, I'm rambling. If you enjoy falling into a fascinating paranormal world; if you enjoy suspense; and, if you enjoy vampire romance, you will love this. In Jenna Barwin's world, evil is so evil, it'll creep you out. But, of course, if you enjoy a good vampire novel, that is probably what you want.
Enjoy!