Editorial Reviews
It's so important to have a catchy review on the front and/or back cover of your 'soon to be published' or 'recently published' book. And, of course, on your Amazon Book Page under Editorial Reviews.
Click on the book title links below to see some of the editorial reviews we have organised for authors. If you would like us to organise a review for you, simply click here.
Trapped in a Broken Place

By Stacy Benedict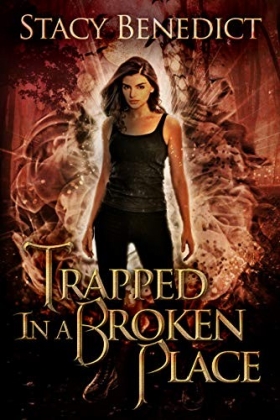 Buy on
Amazon
'A host of complex characters in a captivating, often gripping magical story. Very enjoyable.' The Wishing Shelf

Firstly, I must say, I do enjoy a good fantasy novel, so I settled down with Trapped in a Broken Place (excellent title by the way) with high expectations of spells, witchcraft and general magical mayhem.
Well, I'm delighted to report that I well and truly enjoyed it. The central premise is well-thought out and the characters are interesting and well-defined. There is plenty of pace, particularly towards the end, and the author has littered her story with an array of twists and turns.
Now, do keep in mind that this is the fourth book in the set and, as I have not read the first three, I was at a bit of a disadvantage regarding the plot. However, the author has put a 'Story Thus Far' in the front. Although I do find this to be a bit of a cop out, it is, admittedly, a huge help to readers who have not read the first three books or have simply forgotten what happened 'thus far'.
So, on to the nuts and bolts. Firstly, the characters spring off the page. It is a plot-driven story, but the characters are the jam which holds everything together. The author knows her characters through and through and this shows in the consistent and very individual way they act. I also thought the speech between the characters was very well written. In fact, the story is a perfectly balanced mix of 'speech' and 'a well-paced plot'.
And what didn't I like? Not a lot, to be honest. There is the odd clumsy sentence and Yarah's 'feelings' can drag a little. And the author has a tendency to 'tell' and not 'show' in parts. But that's just me being picky. If you are looking for a fascinating magical adventure populated with interesting characters and a well-described, modern setting, this book is for you.
Well, I finished the novel three nights later and I did very much enjoy it. There were plenty of twists and turns to keep me interested and the characters (good and evil) were interesting and well-developed. The ending was also excellent and, closing my computer, I knew I'd be happy to open another of this author's books.
I always like to end with a 'what struck me the most' comment. Well, 'what struck me the most' about this novel was the knowledge of the author. She knows this genre very, VERY well and this shows in the depth of the magical world she created. Also, the LGBT element was not only good to see, but was also well-handled. Enjoy!