Editorial Reviews
It's so important to have a catchy review on the front and/or back cover of your 'soon to be published' or 'recently published' book. And, of course, on your Amazon Book Page under Editorial Reviews.
Click on the book title links below to see some of the editorial reviews we have organised for authors. If you would like us to organise a review for you, simply click here.
Outlier Man

By Charles Puccia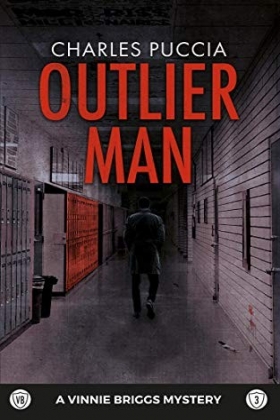 Buy on
Amazon
THE WISHING SHELF BOOK AWARDS
22nd Feb, 2020
TITLE: Outlier Man
AUTHOR: Charles Puccia
Star Rating: 4

CATCHY QUOTE
'A well-plotted P I mystery with a ton of twists to keep you turning the page.' The Wishing Shelf

REVIEW
When I was a kid, I loved Magnus P I. Everybody did! He was cool; we all loved the red Ferrari, and every mystery he solved was complicated – but not too complicated. Oh, and we all loved Higgins. Now, I'm much older, Magnum is not long on UK TV and I detest Midsummer Murders. Thankfully, my need for a cleverly plotted P I mystery is now met by novels. And, I'm happy to tell you, this P I mystery is pretty good.
Now this book is not going to wow you in terms of originality. There are a few murders, there's a charismatic and (slightly) complex P I named Vinnie Briggs, there's a ton of twists – a few you will see coming, a few you won't – and there's a lot of 'manly' stuff, a bit of romance, oh, and the hero enjoys saying the F word. All in all, it's a 'by the numbers' murder/mystery. For men!
But that's okay!
You see, I love books like this. Is it politically correct? Not always. Is the writing style sharp with plenty of pacing. Absolutely. Will my overly liberal sister-in-law who has an overly boring, grey Ford and enjoys telling everybody how wonderful the opera is – will she like? God, no!
So, to sum up, if you enjoy a beer, if you drive an even slightly interesting car, if you think Magnum P I was cool, this book is for you. If going to IKEA is your idea of a fantastic day out, it's not.
Real men…enjoy!
A 'Wishing Shelf' Book Review
www.thewsa.co.uk

Sponsored Ads
Where Have We Come
Is love stronger than the
tragedy that haunts them?
Amazon
---
Black ≠ Inferior
'passionate, inspiring...speak
to black readers...' Kirkus
tolutoludo.com
---
FACE, A MEMOIR
A harrowing and life-affirming
memoir. It will draw you in.
Amazon
---
Mighty Mary
Incredible story of Mary,
the elephant hanged for murder
www.amazon.com
---
SUBMIT HORROR
14 tales - new and renewed -
of imminent terror!
www.amazon.co.uk
---
PROFESSOR PARRO...
Good & bad choices result
in mystery & adventure.
www.amazon.com
---