Editorial Reviews
It's so important to have a catchy review on the front and/or back cover of your 'soon to be published' or 'recently published' book. And, of course, on your Amazon Book Page under Editorial Reviews.
Click on the book title links below to see some of the editorial reviews we have organised for authors. If you would like us to organise a review for you, simply click here.
Cycles of Norse Mythology

By Glenn Searfoss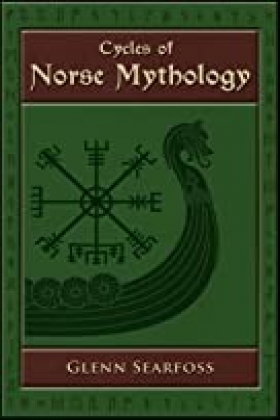 Buy on
Amazon
'A gripping set of Norse myths written with a gold-tipped pen. Accessible, gripping and highly recommended.' The Wishing Shelf

REVIEW
To many modern storytellers, myths and legends offer endless plots and characters to be picked over and developed. Whether it's Marvel's Thor or J K Rowling's Harry Potter, film makers and writers have turned to myths not only to inspire them but also to supply them with many elements of a successful story. In fact, if you know your myths and legends, you will know there's hardly a fantasy character in Harry Potter that's not been in story after story for the last century or so.


So, I opened Cycles of Norse Mythology hoping for a number of things. Firstly, a writing style that would bring to life the deeds of the Norse gods, making them accessible to modern readers. Secondly, characters of old that jump – yes, literally jump – off the page. And, thirdly, a text that would not only be of interest to scholars of Norse mythology, but also to anybody who is simply looking for a good book. And, I'm delighted to say that this ticked every box.
The writing style is vivid, often graphic in many ways, with a good balance of descriptive prose and speech. It is flowery too; ornate almost which, admittedly, kills the pacing here and there. But a flowery writing style reflects the historical/mythological nature of the work and works well in this book.
The character work is 'stunning'. There's no other word for it. The Norse gods – and the secondary characters – bring every story to life. The author knows his characters so very, very well; this shows in the consistent and very individual way they act. In this book, the characters are the jam which holds everything together.
The author also works particularly well with setting. He understands how important it is not to just simply describe the 'historical' setting but, rather, have the characters interact with it in a natural and unobtrusive way.
Finally – and this is the best bit – accessibility! Yes, this book is long. It's a bit of a brick, as they say. But the author's zest for the subject – I understand it's the result of sixteen years of study – and the way every story twists and turns, will pull most readers in. Whether you enjoy a gripping adventure story or simply have a passing interest in myths and legends, you will probably find this book gripping. Also, I suspect scholars of Norse mythology will find it of interest too.
So, all in all, this is a bit of a gem. Enjoy!

A 'Wishing Shelf' Book Review
www.thewsa.co.uk

Sponsored Ads
THE PINK DOOR
A sensitive caregiver's
roadmap for the last days
www.suziedaggett.com
---
STUFF
An amusing romp through
the history of chemistry.
www.amazon.com
---
Sometimes Lovin' is Hurtful
A love song on repressed
love. Straight-gay.
www.amazon.com
---
Karen Nicksich
angel reader, children's
author, dog trainer
www.pet-angelreader.com
---
Ekleipsis
Ordinary people battling
perverse needs and desires
books2read.com
---
DRAGON BROTHERS
Dragon-winged brothers right
the wrongs of their elders.
www.amazon.com
---