Editorial Reviews
It's so important to have a catchy review on the front and/or back cover of your 'soon to be published' or 'recently published' book. And, of course, on your Amazon Book Page under Editorial Reviews.
Click on the book title links below to see some of the editorial reviews we have organised for authors. If you would like us to organise a review for you, simply click here.
Reece's Vintage Tales

By N. Reece Ho-Sheffield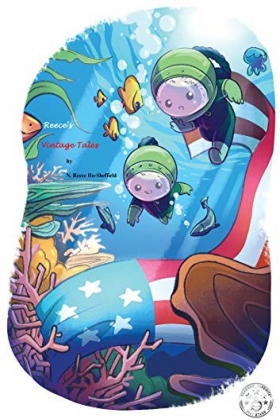 Buy on
Amazon
A WISHING SHELF BOOK REVIEW
29th July, 2019
TITLE: Reece's Vintage Tales
AUTHOR: N. Reece Ho-Sheffield
Star Rating: 5

'A delightful set of shorts packed full of wonderful characters and twisting plots. Highly recommended.' The Wishing Shelf

REVIEW
There's a very sweet Christmas feel to this set of shorts. I must say, I enjoyed them very much. Very much for older children – I'd say 9 – 13 yr olds – the writing style is light and very accessible (the glossary at the end of every story helps a lot) and the charming plots, full of twists and turns, will keep children gripped.
There's a lot going on between the covers of this storybook. The vanity of a prince, A Christmas Yarn; even a farting bunny!!! When I read them, Hans C Andersen instantly sprung to mind. You see, like Anderson's books, there's a lot of wisdom hidden here. And any book that offers children a gripping story and a little wisdom, is okay with me.
I must also discuss the drawings. They were excellent. In fact, not just excellent, they were stunning! Colourful too. The illustrator is fantastically talented at showing the reader everything they need to see to help them to not only understand the text but also to add to it. I find many books of this nature too 'Disney', but this book has a wonderfully 'classic' feel to it which I very much enjoyed.
Who do I recommend this book to? Well, most children aged 9 – 13 would, I think, enjoy it. Any child who enjoys the whimsical books Roald Dahl, or the classic, character-driven books of Andersen will get a lot from this sweetly written, fantastically fun set of shorts.

A 'Wishing Shelf' Book Review
www.thewsa.co.uk

Sponsored Ads
Grumpy & Lumpy Bears
A story in verse with
original antique photographs.
www.amazon.com
---
COLONY
A mist-shrouded island with
an ancient terror at its heart
www.benjamin-cross.com
---
RANGER NADER
A boy & a magic axe fight a
demigod to save the world.
Amazon
---
The Irish bog imp tales
Lock up your donkeys,
the bog imps are coming!
www.irishbogimptales.com
---