Editorial Reviews
It's so important to have a catchy review on the front and/or back cover of your 'soon to be published' or 'recently published' book. And, of course, on your Amazon Book Page under Editorial Reviews.
Click on the book title links below to see some of the editorial reviews we have organised for authors. If you would like us to organise a review for you, simply click here.
81 Stopovers

By Cédric H. Roserens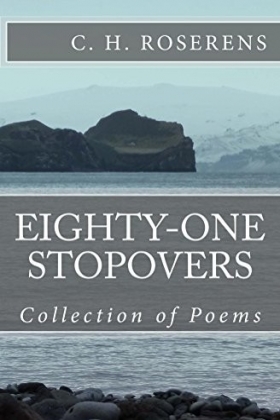 Buy on
Amazon
'A short, often crisp poetical glimpse at the world. Vivid. Fun. Excellent for a traveler on the go.' The Wishing Shelf

REVIEW
Firstly, let me begin by saying how much I enjoyed this set of poems. The writing style, always simple and often very, very visual, works perfectly for a book of this nature. Pacing is also excellent, never overly long, perfect for the restless traveler.
There was so much to enjoy here, whether it be the clever observations or the wonderfully playful language – I particularly loved his:
Corsican Symphony
A strong identity,
The mountains and the sea,
The coasts, the capes, the paths.
Up the hill, up the pass.
The Corsican cuisine,
From the scrub or marine,
Filling and delicious
With chestnuts and broccius.
And that music, unique,
So deep, polyphonic.
The author is particularly good at picking out elements of a country a traveler will relate to. For example, in Spanish Delights, there's this line:
Spain is a festival,
Mostly for food lovers.
I have enjoyed many holidays in Spain, and I agree totally; the Spanish love partying, and they love food.
Now, although I did very much enjoy this, there is a problem with it. It's not the rhythm; that's pretty good. And the rhyming – where there is rhyming – works most of the time. The problem is it feels a little bit like a list of 'things'. The author never develops anything. It's like a tiny, tiny glimpse. So tiny, it can get a little irritating. I think the author is trying to sum up the country in just a few words which is almost impossible to do. But, I must say, it's a good attempt.
Now, I always like to finish with a 'what I liked best'. Well, for me, it was this:
The mangoes, so juicy!
The lychees, a delight!
And these rums, so fruity,
Make us rise in the night!
How wonderful is that!